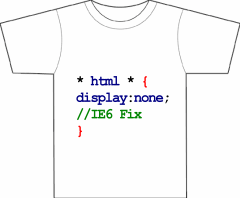 That would go wonderfully on a t-shirt. I think I'm going to get it done.
I originally saw it in a comment on someone's blog, a month ago. I tried looking for it, but I can't remember where I saw it.
I'll have to think up some other funny t-shirt designs, and then start a little online store.