Compare Before with after: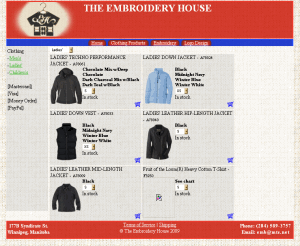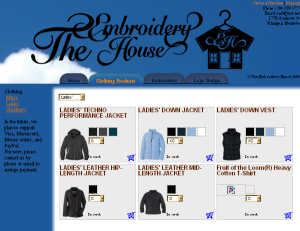 Fun!

At least it's not total crap, anymore.
I've been looking at CakePHP, as I may have mentioned before, and it seems too much for me. I should work on jQuery, first.
PHP needs a server, so I'd have to upload it to my website every time I wanted to test something.
I've also realized that I need to add those clothing items (at embhousewpg.com) with php, instead of javascript, because having scripts off shouldn't completely change the working of the page. If anything, the script should at most insert some events here and there to enrich the experience.